The Requirements
To be a good fit for this opportunity you will have:
A bachelor's degree in Engineering, Computer Science or other relevant field.
At least three years of experience in validating software in an FDA-regulated industry, preferably medical devices.
A demonstrated understanding of FDA software validation and life cycle requirements.
A proven ability to interpret and analyze C++, C#, C and/ or Assembly. Quick question for you - click here
Management, supervisory and / or team lead experience is a plus.
Just as important as your experience and skills will be the following characteristics and competencies:
Solid organizational and planning skills, and the ability to multitask and manage multiple activities and priorities.
Strong interpersonal skills and the ability to interact with people with diverse personalities and at all levels of the organization.
The ability to solve problems.
A desire to learn and grow professionally.
The Role
Reporting to the Director of Quality Engineering, you will join a team that includes two other Quality Assurance Engineers who focus on process and manufacturing. You will provide validation support for our expanding Digital Solutions portfolio.
Quick question for you - click here

Our flagship software product is Insignia, and we release two or three revisions each year, adding and enhancing features and functions. You will collaborate with the development team, developing and executing the testing and validation plan. You may also contribute to other software projects as they come up.
More specifically, you will:
Work closely with Development and Product Management to assure software validations comply with FDA regulations and internal policy and procedure.
Play an active role in software and product development teams.
Write software validation protocols, analyze the results and write validation reports.
Conduct root-cause and corrective-action investigations.
Maintain software master validation plans.
Keep abreast of FDA software validation and life cycle regulations.
Suggest improvements in software development procedures.
And more.
Note: this description is intended to give you a general overview of the position and is not an exhaustive listing of duties and responsibilities.
Why Ormco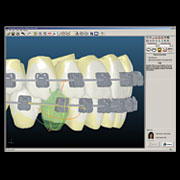 Professional development
-- at Ormco we take a proactive approach to developing people according to their talents, aptitude and goals. Interesting projects will keep you challenged and you'll find ample opportunity to continue to grow and develop your skills. We can promise you won't be bored!
Career options
-- down the road, depending on your performance and our needs, you might pursue opportunities in Quality Engineering, Quality Assurance, or into other areas of Ormco, Sybron or even other Danaher companies.
Autonomy and collaboration
-- we'll look to you to achieve your goals independently, providing support when you need it and "elbow room" when you don't. In addition to interacting with the Quality Engineering team, you'll work with the Director of Software Development, R&D professionals and others.
Innovation and stability
-- Ormco is heavily invested in R&D and our products continually deliver cutting-edge benefits in a field eager for innovation. We're also financially stable; for example, while we were impacted by the recession, we weathered it well and we're now enjoying strong growth.
Excellent compensation
-- Ormco recognizes the innovation and energy of its employees with competitive compensation, a bonus incentive plan and a full range of benefits, including medical/dental/vision, a retirement plan, and much more.
Pictured: a screenshot from Insignia showing products from our DamonTM System; the software also works with our Inspire ICETM clear brackets and conventional appliances.
Keys to Success
If you are looking for a position in which every day is predictable and you can simply move from one task to the next, this is not the role for you. However, if you enjoy taking on and rising to fresh challenges, you may be a good fit for our team. You also will need to be motivated to master new technologies, learn new processes and stay abreast of best practices in your field. We'll look to you to bring a collaborative approach but also to be assertive, when necessary, to ensure all code meets our high quality standards as well as regulatory guidelines. In addition, you'll need to keep a sharp eye on the details without losing sight of the big picture.
About Ormco
Ormco has a rich history of providing innovative products and services to help elevate the standard of patient care and prepare for even greater advancements yet to come. Ormco's innovative solutions exemplify our continuing efforts to improve the efficiency and comfort of doctors' care and the beauty and stability of their results. Our partnership with the profession in this endeavor makes our work here at Ormco even more satisfying because our mission of developing quality, progressive products goes hand-in-hand with the profession's clinical and personal goals. That's why we invest heavily in research and development, set trends rather than follow them and focus on how our products perform in hand to provide the best clinical outcomes. We are proud that so many advanced technologies used in orthodontic practices around the globe today originated through our research and development efforts with guidance from our visionary clinicians. Ormco is a subsidiary of Sybron Dental Specialties, Inc.
Sybron Dental Specialties, Inc. (SDS) is a global company that serves six primary markets: dental, orthodontic, endodontic, dental implants, infection prevention, and magnification. Sybron has two primary business units -- Professional Dental and Specialty Products. Both business units are involved in designing, manufacturing, and marketing products domestically and internationally.
Ormco and Sybron are part of the Danaher Corporation, a diversified technology leader that designs, manufactures, and markets innovative products and services with strong brand names and significant market positions. Danaher and its subsidiaries are driven by a foundation of strong core values and the Danaher Business System, a tremendously successful approach to lean manufacturing and continuous improvement processes.
We are proud to be an EEO/AA employer M/F/D/V. We maintain a drug-free workplace and perform pre-employment substance abuse testing.
Pictured: custom brackets designed using Insignia, which is the only system that delivers a complete custom solution -- patient-specific brackets, precision (computer-assisted) bracket placement and custom wires to eliminate time-consuming adjustments in all phases of treatment. Insignia can make difficult cases more manageable and routine cases exceptional.